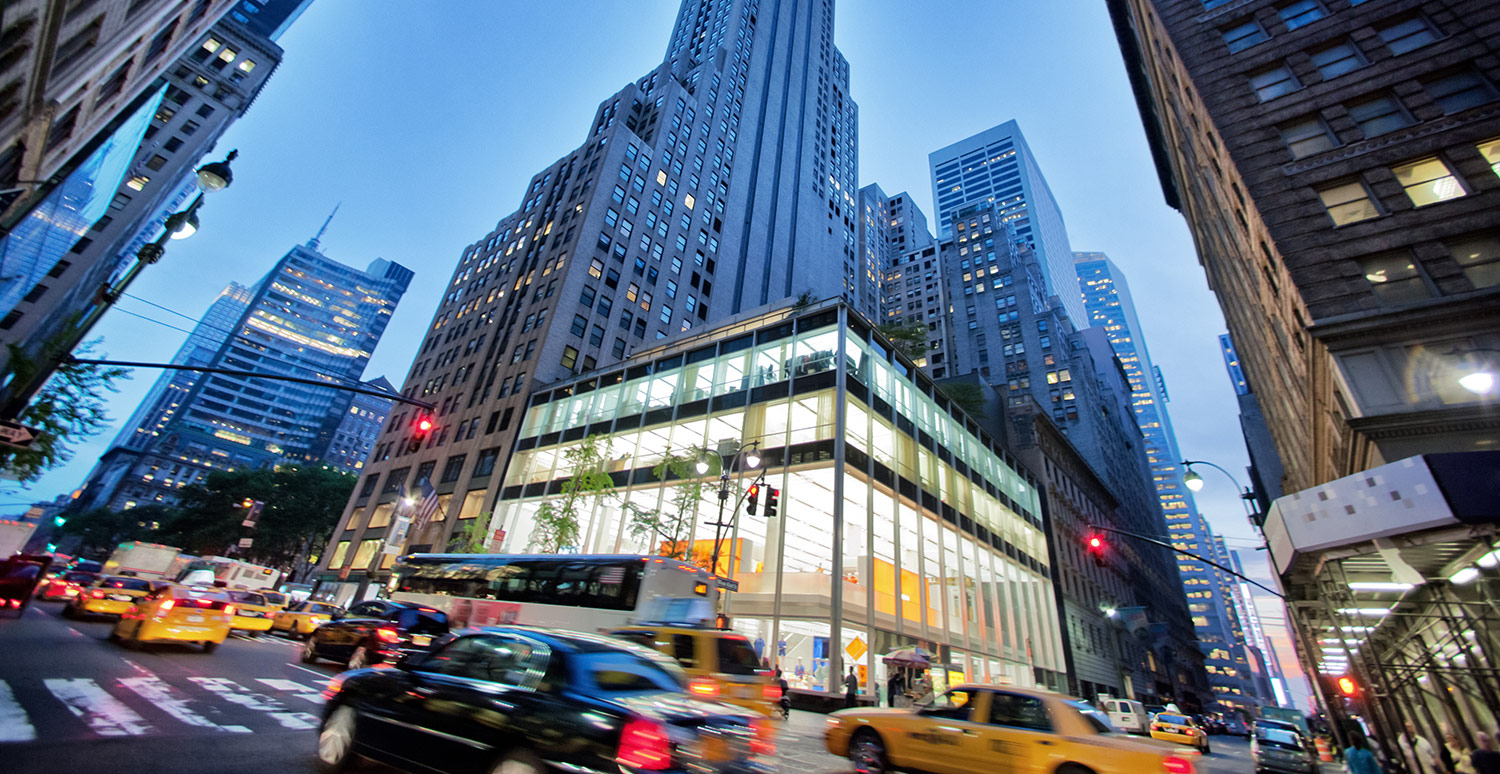 Our Philosophy: Long-term Value Investors
The foundation of DWA's value-oriented investment philosophy is our stock selection process used to identify attractive stocks through proprietary fundamental research. This philosophy is designed to provide clients with strong absolute and relative returns with less volatility than that of the overall stock market. Our long-term investment horizon allows us to take advantage of short-term market fluctuations.
Our Competitive Edge: People and Process
Our competitive edge begins with our team approach to investing. The diverse backgrounds of our team members create a unique environment for idea generation and vetting. In addition, Douglass Winthrop has a disciplined, rigorous and repeatable investment process that emphasizes value and supports our singular focus on stock selection. The merits of selected opportunities are debated and determined by the firm's Investment Committee at our weekly research meetings. For each stock under consideration, an investment thesis is presented and each of the five filters is evaluated in turn.
We manage concentrated portfolios of 25-30 companies across two strategies:
DWA Equity Strategy
The DWA Equity Strategy invests primarily in US and developed non-US equity securities and seeks long-term capital appreciation while aiming to contain the risk of permanent capital loss. It uses a concentrated and low turnover investment approach. The strategy does not seek to match the market capitalization, geographic or economic sector exposure of any broad market index.
Every investment must meet the firm's five filters:
Sustainable competitive advantages
Strong balance sheets that provide financial flexibility
Ample reinvestment opportunities
Shareholder-oriented management teams
Attractive valuations
We believe that stocks that pass our five filters process should provide clients with strong absolute and relative returns and less volatility than the overall stock market.
Latest DWA Equity Strategy Letter
DWA Sustainable Equity Strategy
Douglass Winthrop launched the DWA Sustainable Equity Strategy in 2017 for clients who seek exposure to companies that we believe will prosper as the global economy transitions to a low-carbon future and addresses a range of environmental concerns.
DWA'S Sustainable Equity Strategy adheres to the firm's five filters for identifying high-quality companies while adding a sixth criteria based on strategic performance in relation to environmental opportunities and risks. DWA has built authentic domain expertise and a repeatable process to identify companies that:
Demonstrate advantages on environmental performance that materially reinforce one or more of our other five fundamental criteria ("E-Advantaged"), and/or
Derive a substantial and growing proportion of revenues from products and services that address intensifying environmental challenges related to energy, food, water, ecological integrity or the physical, regulatory and transition risks imposed by climate change ("E-Solution Providers").
Our thesis is that environmental opportunities and risks are not yet fully priced by the markets, creating an opportunity for our deep focus on these factors to enhance long-term shareholder value creation.
Latest DWA Sustainable Equity Strategy Letter